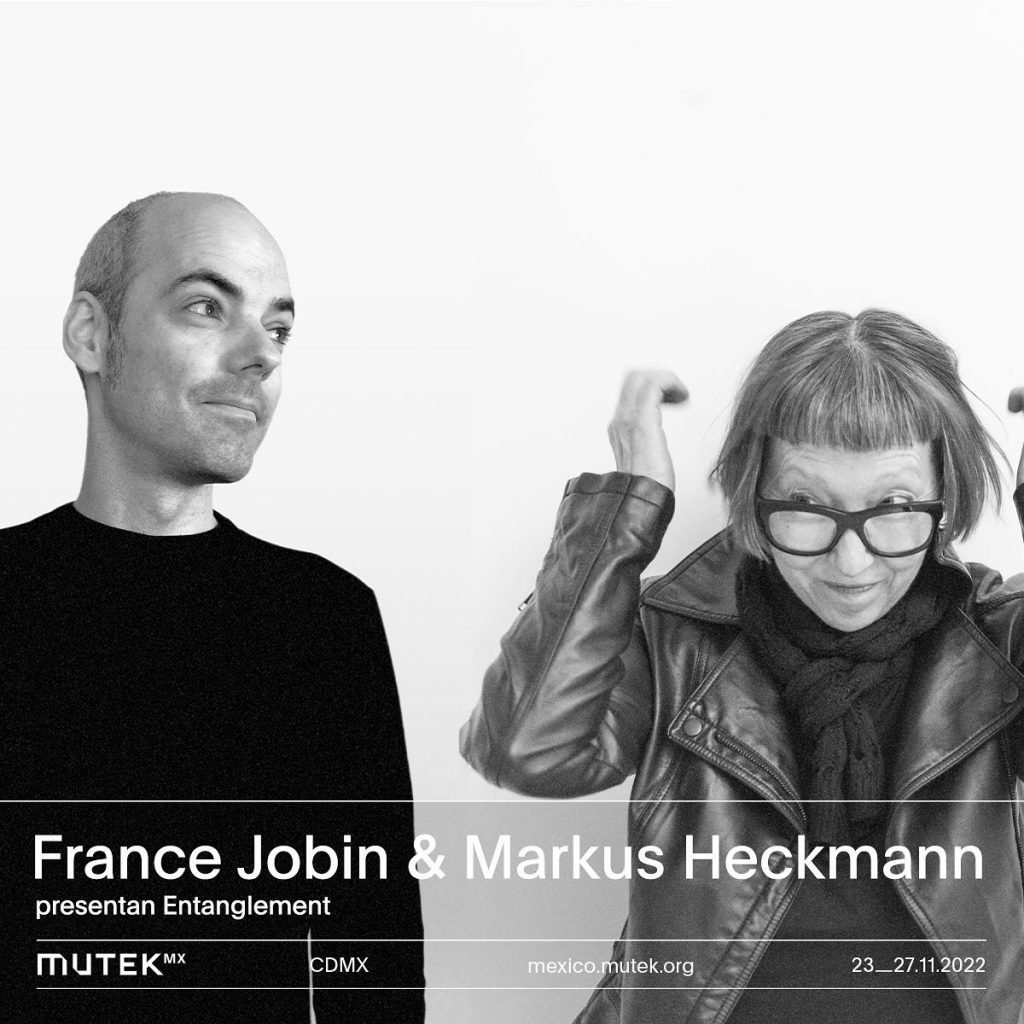 France Jobin and Markus Heckmann will present Entanglement AV and XR at Mutek MX
IMPORTANT: doors open at 18:30 and access will be allowed until 03:00.
Nocturne 360 is the most intense and diverse program of the MUTEK MX experience. With infinite universes contained in a single venue, Nocturne 360s rooms, installations and passageways will be transformed through the visions and experiments from artists and creators from all over.
This mega convergence of up-and-coming and renowned artists will take us on an exciting 360 tour that will go from virtual reality and immersive experiences, to cathartic dance sessions with the most challenging producers. In addition to the artists who will take on the different stages, Nocturne 360 will showcase the globally distinctive ambience and light design of the MUTEK experience.
Andy StottUK
CNDSD & Iván AbreuMX+CU
France Jobin & Markus HeckmannCA/QC+DE
InterspecificsMX
JS BaillatCA/QC
Kaitlyn Aurelia SmithUS
KorelessUK
Loraine JamesUK
Nik Colk VoidUK
SKY H1 & Mika OkiBE
Sinjin Hawke & Zora JonesCA/AT
Tristan ArpUS
YamilaES/BE
BarkerUK
Elías Merino & Tadej DroljcES/SI
DebitMX
INTUSMX
MFODE
AAAAMX
Boris AcketNL
Concepción Huerta + z.vektor & Milena PafundiMX+AR
Fezz Stenton, Karl Skene & Matt EckensweilerCA
MAOTIKFR
Melissa SantamaríaMX
Oculta StudioMX
Orly AnanCO
Rafael Anton Irisarri & Florence ToUS+UK
µ-Ziq & ID:MORAUK+ES
Buena Tarde & Rodrigo CidMX
RampaMX