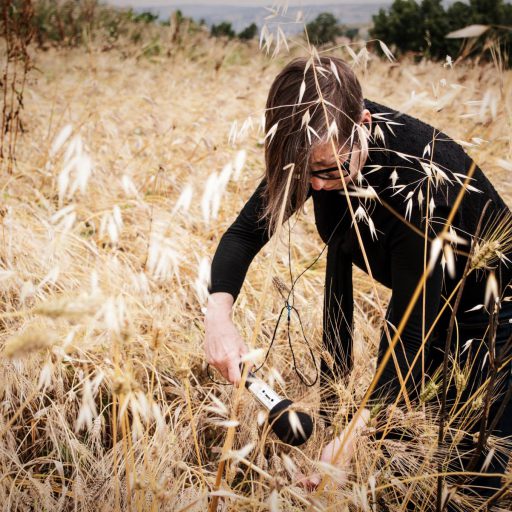 Concert in Vienna @ Alte Schmiede Wien Musikwerkstat
May.16.2017
Minimalismus und Loop. Synths zwischen Acid und Ambient: FRANCE JOBIN (CAN) / JOHANNES AUVINEN (AUT/FIN)
Eine Veranstaltung von STROMSCHIENE
Sie sind beide an minimalistischen Sprachen und konzisen Ausdrucksweisen interessiert. Die Kanadierin France Jobin und der in Wien ansässige Finne Johannes Auvinen. Letzterer ist fast ausschließlich im internationalen Club-Kontext anzutreffen, wo er fein nuancierten Acid-House aus Synth und Drumcomputer schält. In seinem Set für die Alte Schmiede präsentiert er erstmals seinen soften Casual Acid. Auvinen konzentriert sich dabei auf die Grundbausteine des Genres, auf Timbre und die Texturen der Synth-Lines, gespeist aus den typischen Maschinen Roland 303 und 101. Er betreibt eine Analyse des Genres, die die Seele und haptischen Qualitäten des House hervortreten lässt und den Fokus auf die melodischen Parts legt. Auch die filigranen Stücke von France Jobin basieren auf feinen Schattierungen und Abstufungen. Die Sound-Art-Künstlerin und Komponistin überführt ihren minimalistischen Ansatz in komplexe, ätherische Klangumgebungen, in denen analoge und digitale Prozesse miteinander verschränkt werden. Es sind klare Drones und subtile Klangwolken, die in Vergangenheitsschichten vordringen und gleichzeitig ins Reich des Imaginären entführen, wobei sie den realen Raum nie außer Acht lassen. S. Strelka/VK
Weitere Informationen: France Jobin www.francejobin.com Johannes Auvinen www.tinmanmusic.com
– –
LQ – Literarisches Quartier | Schönlaterngasse 9, 1010 Wien
Stufenloser Zugang zu Galerie (GLZ) und Schmiede-Werkstatt (AS)
Barrierefreies WC im Erdgeschoss
Zu Veranstaltungszeiten Behindertenparkplatz vor dem Haus Schönlaterngasse 13
Freier Eintritt bei allen Veranstaltungen in der Alten Schmiede!
______________________________________________________
France has been invited to present a concert in Vienna by Shilla Strelka, who was asked  to curate 6 shows over the course of one year at Alte Schmiede Wien Musikwerkstat. The space has some history, having artists like Wishart, Feldman, LIgeti, La Monte Young and Luc Ferrari in their past line-up. it's seated shows, 100ppl only and free entry.
Kicking off the series with microsound maniac Marcus Schmickler + Christian Schroeder on 31/3, it will be followed by France Jobin + Johannes Auvinen , May.16.2017.
The whole thing is called Azephal + Aleph.
Concerts are happening as part of the STROM SCHIENE series.
This is made possible by the generous support of the Canada Council for the Arts, Travel Grant to Media Artists – International Residencies program.