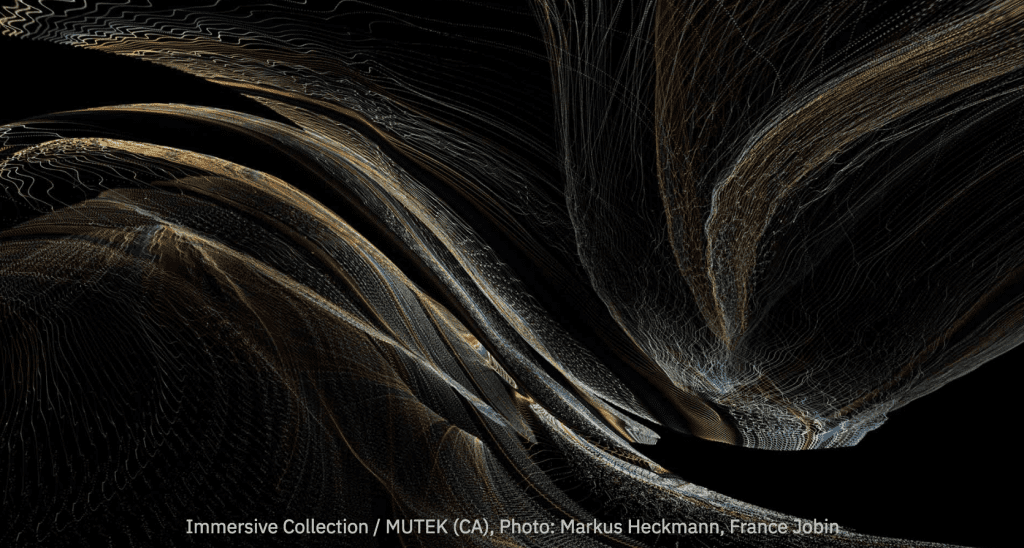 Unleash the creative power of Quebec; a selection of XR and immersive works.
Ars Electronica Garden Montreal: Xn Québec (CA)
Join the captivating realm of Xn Québec's Deep Space program, in collaboration with the Ars Electronica Festival. Prepare to be immersed in a mesmerizing blend of XR/immersive experiences and an awe-inspiring art performance. First, lose yourself in the atmospheric and figurative masterpiece, Immortelle, an original concept by Line Katcho. Delve into a sensorial journey where time and existence intertwine, evoking emotions that resonate deep within. Experience the mesmerizing distillation of quantum physics in Entanglement, a sweeping sensory adventure born from the collaboration between France Jobin and Markus Heckmann. Explore the interplay of light, sound and perception, blurring the lines between the physical and the metaphysical. Be prepared to be enchanted by Cité Mémoire Montréal, a creation of 4D ART by digital pioneers Michel Lemieux and Victor Pilon, the groundbreaking and world's largest urban narrative pathway of immersive experiences and projections about the city's storied past and present.