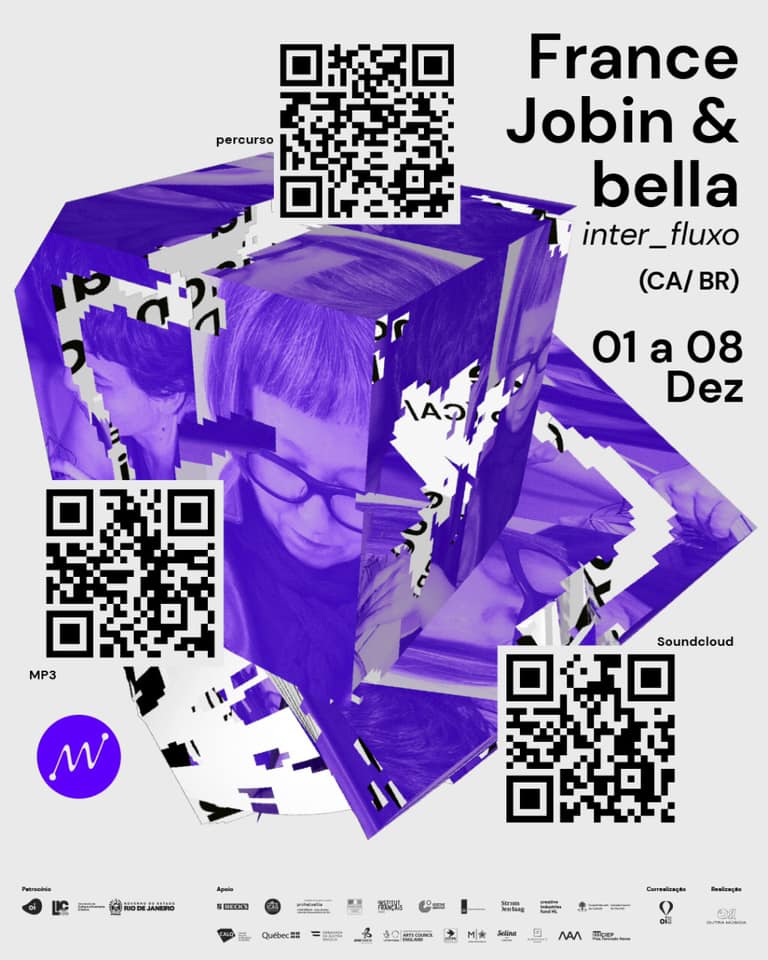 The "Inter _ fluxo" soundtrack was created by artists France Jobin and Bella for #nf2019.
The journey begins and ends on 63. Th Street, 63.
Download the path and audio on your smartphone and start the journey that passes through flamengo, catete, glory and Largo Do Machado.
A caminhada sonora "inter_fluxo" foi criada pelas artistas France Jobin e bella para o #NF2019.
O trajeto começa e termina na rua Rua Dois de Dezembro, 63.
Baixe o percurso e o audio no seu smartphone e comece a jornada que passa pelo Flamengo, Catete, Glória e Largo do Machado.