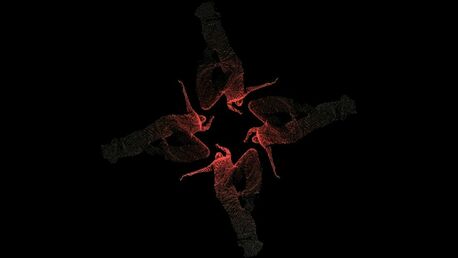 France's track "N" from the album Intrication released on No. is the soundtrack for Nora Gibson Contemporary Ballet's new short ballet called, Mandala, created for the Dome at Fels planetarium and presented by the Franklin Institute.

At the Fels Planetarium – April 26-27
11:00 pm | Nora Gibson, Nora Gibson Contemporary Ballet – What might a ballet look like if it could happen outside the laws of physics?
In collaboration with Australian digital artist Jason Haggerty, and music by celebrated Canadian electronic composer France Jobin.