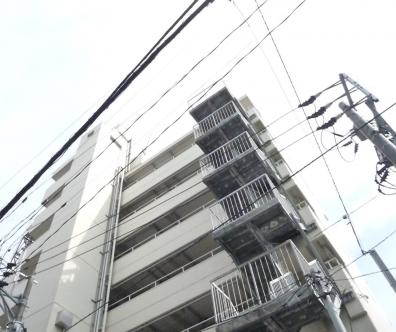 © F. Jobin 2012
Quatuor Bozzini, Marint Arnold, Wandelweiser ensemble
Curator: France Jobin
Friday, June 14, 2013 at 7 pm
Saturday, June 15, 2013 at 3 pm, 5 pm and 7:30 pm
Tickets on sale at OBORO ($10)
as of June 4, 2013.
From Tuesday to Friday, noon to 5 pm.
You can also call 514 844-3250 (credit card only).
No ticket reservation.
as part of the festival Suoni Per Il Popolo
The artists:
Based in Montreal, the Bozzini Quartet is composed of Clemens Merkel (violin), Stéphanie Bozzini (viola), Isabelle Bozzini (cello) and Mira Benjamin (violin). A radically contemporary ensemble in a stimulating, exciting milieu, the Bozzini Quartet enthusiastically explores the possibilities of classical concerts as well as more diverse experiments. Carefully building a diverse repertoire that has never ceded to ease or currents of fashion, the quartet has performed over one hundred and fifty commissioned pieces and has premiered more than two hundred other works. Invited to numerous international festivals, the Bozzini Quartet supports the next generation of composers through workshops, such as the Composer's Kitchen. The quartet also manages their own recording label, Collection QB, through which they record composers from Canada and abroad.
Toronto-based composer and performer Martin Arnold studied in Edmonton, Banff, the Hague and Victoria, where his teachers were Alfred Fisher, Frederic Rzewski, John Cage, Louis Andriessen, Gilius van Bergeijk, Rudolf Komorous, Douglas Collinge, Mowry Baden, Linda Gammon and Michael Longton. He is also an active member of Toronto's free improvisation and experimental jazz/roots/rock communities performing on live electronics, banjo, melodica, guitar, and hurdy-gurdy. Martin works as a landscape gardener, lectures in the Department of Cultural Studies at Trent University in Peterborough, and is an Adjunct member of the Faculty of Graduate Studies at York University in Toronto.
http://www.kalvos.org/arnoldm.html
The Wandelweiser composers ensemble -a name, maybe an idea, a program- without ever having published an explanation or even manifesto growing out of the Edition Wandelweiser in 1995 with the goal to not only publish their music together but also to become active through concerts. The Wandelweiser composers ensemble today has 12 members from different European countries, Japan, Brazil and the US. The group is characterized through its curiosity for each others work and a pleasure in artistic and aesthetic discussion. The ensemble is a network of relationships and friendships, with many ramifications and held together only in a loose manner. But then its members can also be very close together in questions of art, of composing, of comprehension and approach.
The 4 concerts' program :
Friday, June 14, 7 pm, with Antoine Beuger (Wandelweiser)
• Manfred Werder — Ein Ausführender, S 534-538
• Antoine Beuger — Silent harmonies in discrete continuity
Saturday, June 15
3 pm, with Wandelweiser + Quatuor Bozzini
• Michael Pisaro — asleep, river, bells, chords
• Antoine Beuger — Méditations poétiques sur "quelque chose d'autre"
5 pm, with Wandelweiser + Quatuor Bozzini + Martin Arnold
• Jürg Frey — Landschaft mit Wörtern
• Michael Pisaro —Interference (2)
7:30 pm, with Quatuor Bozzini + Jürg Frey, clarinette
• Martin Arnold — Waltz Organum
• Jürg Frey — Streichquartett 3
About immerson:
Immerson is pleased to renew its collaboration with the festival Suoni Per Il Popolo to offer an exceptional, intimate experience! The Bozzini Quartet, Martin Arnold and members of the international group of composers Wandelweiser–Jürg Frey (Switzerland), Thomas Stiegler (Germany), Antoine Beuger (Holland), Radu Malfatti (Austria), Michael Pisaro (United States–will participate. The quartet's musicians will interpret the playful subtleties of Wandelweiser's music which, according to Radu Malfatti, focuses on evaluating and integrating silence(s) rather than creating an infinite, continuous blanket of sound. This minimal instrumental music is well suited for the acoustic architecture of Immerson.
France Jobin is an audio / installation artist, composer and curator. Her audio art, qualified as "sound sculpture", distinguishes itself in a minimalist approach of complex sound environments at the intersection of analog and digital. She participates in festivals, as well as presents installations and events internationally. Jobin has produced numerous solo albums with renowned labels such as ROOM40 (AU), LINE (US), popmuzik records and ATAK (JP). France Jobin was a Sonic Arts Awards 2014 finalist in the category Sonic Research.