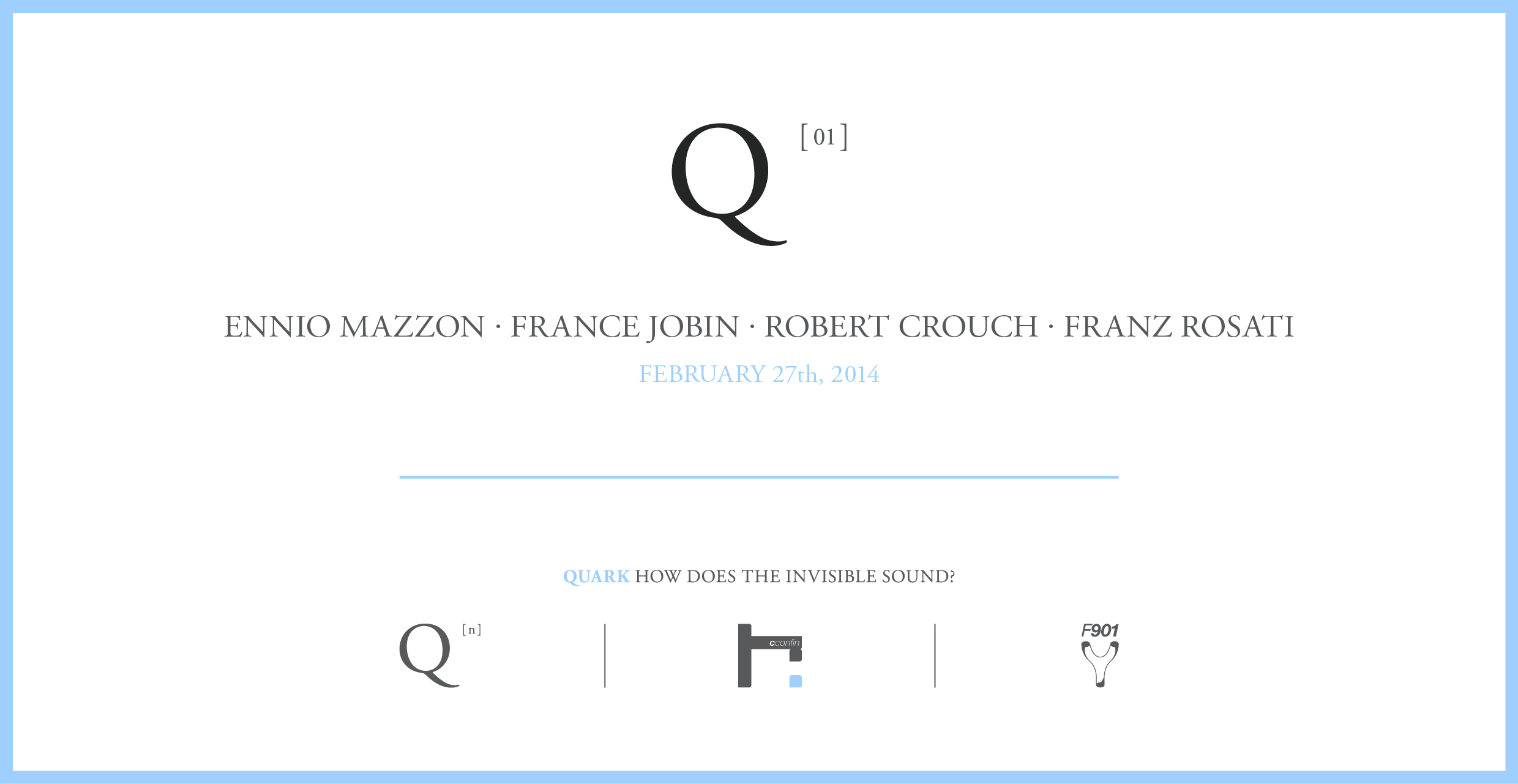 QUARK HOW DOES THE INVISIBLE SOUND?
Format: Digital (MP3, FLAC, ALAC)
Edition: Unlimited
Catalogue: Q01
Release Date: February 27, 2014
Duration: 24:29—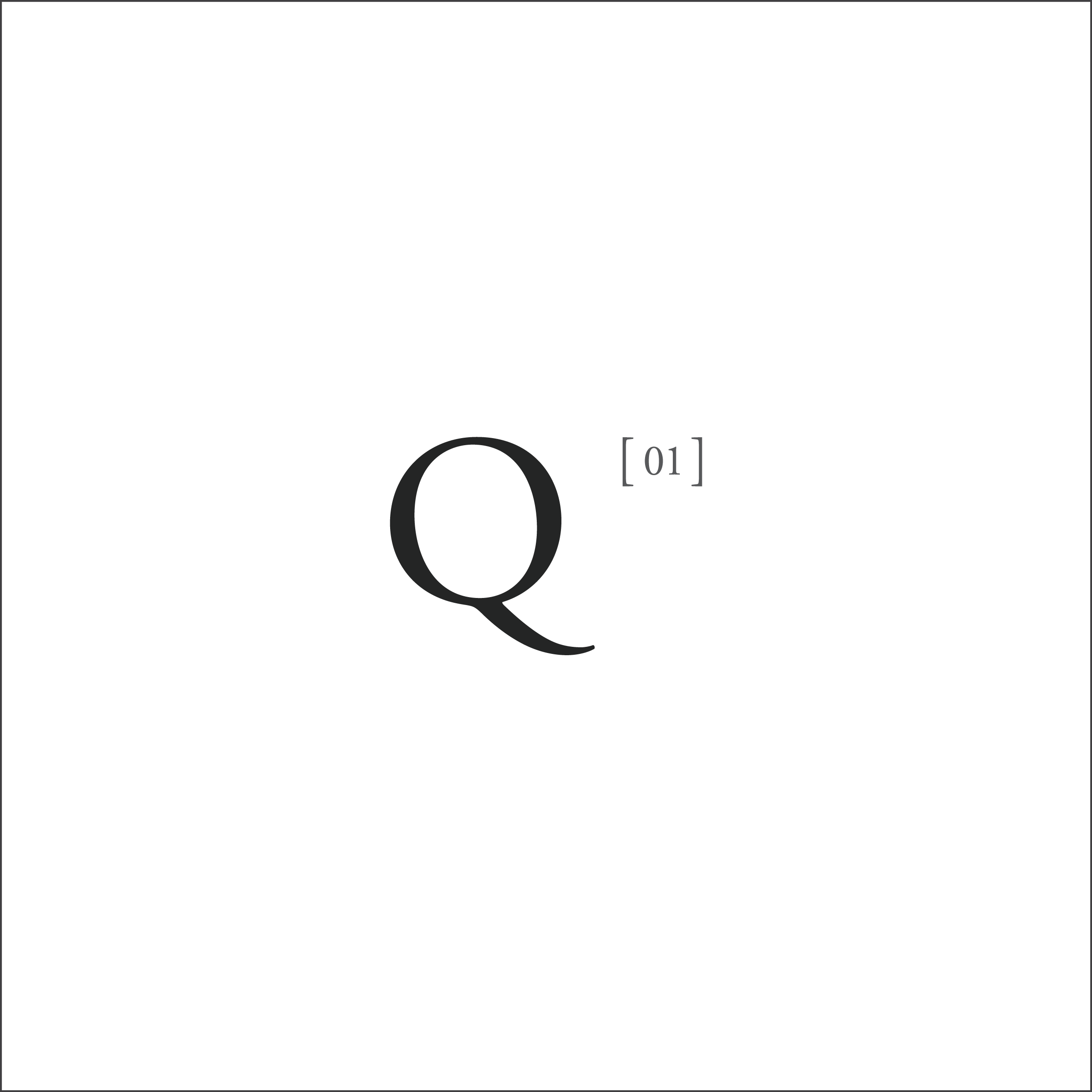 Tracklist
01 Ennio Mazzon – Sadbury's Helicity
02 France Jobin – Baryons
03 Robert Crouch – Folk Songs
04 Franz Rosati – Symmetry Breaking
Farmacia901 is pleased to announce the launch of Quark: How Does The Invisible Sound? project and so thrilled to start this path through sound particles with wonderful sound artists such as Ennio Mazzon (who created the Cconfin software), France Jobin, Robert Crouch and Franz Rosati. We also would like to thanks our media partners Flussi Festival, Nephogram Editions, Dragon's Eye Recordings, Ripples Recordings, A Closer Listen, Crónica, Hawái.
"Art does not reproduce what is visible, it makes things visible" Paul Klee
Quark: How Does The Invisible Sound? is a media project born with the specific intent of exploring the possible inter-relationship between sound and the invisible, strictly related to science and physics. It relies on monthly digital releases and a MaxMSP custom software called Cconfin, inspired by elementary particles interactions and a physical phenomenon known as Colour Confinement. The software allows the artists and musicians involved to seek and discover their own vision of the invisible through sound by treating and processing audio files via custom algorithms. Presented as a collection of digital graphic cards and heterogeneous sound art pieces, the research aims to find a deep connection as close as possible to the boundary of knowledge.à
An attempt at quantum sound in a not-visible yet perceptible world.
Q01 ]BUY + LISTEN • READ MORE
Digital download is available at F901 shop in MP3, ALAC and FLAC formats. Buy, share, enjoy.