Track:  [0,1) France Jobin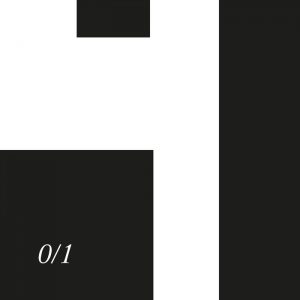 This work is a study on the ceaseless tension between everything and nothing, between "zero" and "one". The nature of this contrast can be perceived as "everything OR nothing – 0 or 1" or as "FROM everything TO nothing and vice-versa", like a virtually-endless self-generative continuum, as there are infinite numbers between 0 and 1.
Each artist was invited to think about this concept and to translate his/her own interpretation of it into sound.
Music composed by (following the tracklist order): Martina Betti (as Shedir); Philip Sulidae M.; Joe McKay (as Monte Burrows); France Jobin; Emile Bojesen; Seth A. Cluett; Attilio Novellino; Stefano Tashi; Bradley S. A. Deschamps (as anthéne); Luigi Turra.
Directed and curated by Edoardo Cammisa.
Artwork and artistic concept by Camilla Pisani.
Supervised by Angelo Guido.
All tracks mastered by Marie Rose @ FixInTheMix Labs.
Additional guitars on track 7 by Billy Torello.
Published by Sounds Against Humanity.
Special thanks to Arianna Cammisa and Richard Chartier.