NVO 022 christophe charles / i8u
unter den linden / und transit
on nonvisuelobjects
unter den linden
The "Grundton" of this 30-minute composition is the recording of the concert given at SND STUDIOS SHEFFIELD (UK) in March 2009, entitled "Why is there something rather than nothing?" by Mark Fell and powered with d&b speakers by Tony Myatt (MRC, University of York). The sounds of planes have been recorded in Mallorca (Spain) in 1987, and in Pilat (France) in 2009. This music comes after HCDC, composed in November 2008 after the death of Daniel Charles – his last days were darkened by breathing difficulties, hence the overall presence of the "wind". The last five minutes were composed in 1987 with telephone bells, a silo and a Spanish garbage truck, under the name "unter den linden". The piece is not related with Berlin, but with Jules Massenet's "Sous les tilleuls" (from "Scenes alsaciennes" where bells are heard in a distance and thus modified by the wind), and evokes a peaceful atmosphere just before the bombs begin to fall.
Christophe Charles, September 2009
—
This world of ours is one relative world. Any number of other possible or actual worlds are conceivable. Each such world is able to reflect all the others without ceasing
to be the real world that it is of itself.
Nishitani Keiji
und transit
The conceptual framework of "und transit" was conceived while taking part in a 3 months artist residency in Krems, Austria (2008/09). While in transit (daily walks) to my studio, I was inspired by a particular passageway in Minoritenplatz.
Like most passageways, which are a means to an end – and are rarely treated as an end in itself – I was immediately struck by the loneliness and practicality of this space as well as the capacity of the users to ignore it on a daily basis. During the course of my residency I collected a number of field recordings in and around Krems, in order to create a series of soundscapes based on Minoritenplatz's sound of emptiness through the means of a quadraphonic installation.
These compositions represent some of the pieces composed for "und transit".
i8u (France Jobin)
—
Follow your bliss.
Joseph Campell
+
NVO 021
Tim Blechmann / Seijiro Murayama
347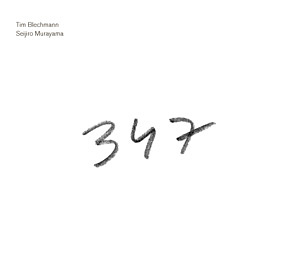 NVO 023
asher / fourm
selected passages / set.grey