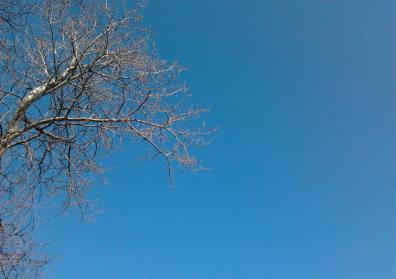 © F. Jobin, 2012
Constantine Katsiris, Tomas Phillips, Nancy Tobin
Curator: France Jobin
January 24 and 25, 2013 at 6 pm
Tickets on sale at OBORO ($10)
as of January 15, 2013.
From Tuesday to Saturday, noon to 5 pm.
You can also call 514 844-3250 (credit card only).
No ticket reservation.
The artists
Scant Intone is the solo project of Canadian artist Constantine Katsiris dedicated to experimentation with audio as a medium. The output varies from stark minimalist tones to densely complex textures with a sound palette that incorporates elements of field recordings, shortwave radio, raw data, and digital sound synthesis. Focused on researching psychoacoustics, waveform anomalies and various audio phenomena discovered while exploring the frequency spectrum, his compositions are excursions in abstract electronic music with influences including ambient, lowercase, microsound, noise, glitch and drone. Live performances have been numerous over the past years, including many collaborations and improvisations with like-minded audio and video artists. Katsiris has brought his sound to many notable venues, such as Whitechapel Art Gallery (London), Brut Konzerthaus (Vienna), and SESI Art & Cultural Center (Sao Paulo). Scant Intone has also shared the stage with Fennesz, Crys Cole, KK Null, Tim Hecker, Aidan Baker and Sawako, to name a few.
Tomas Phillips (b. 1969) is a composer, novelist, and teacher whose sound work focuses on improvisational performance and minimalist through-composition. He began composing electronic music in the early 1990s that has seen release on such labels as Trente Oiseaux and Line. Additionally, he has created music for installations and collaborations in dance and theatre. Tomas has taught in the disciplines of literature and fine arts at various universities in the US, Québec, and Finland. Having completed an interdisciplinary Ph.D. at Concordia University, Montreal, he now lives in the US, where he teaches comparative literature, as well as seminars on minimalist texts and horror genres at North Carolina State University.
Nancy Tobin is an audio artist based in the St-Henri neighbourhood of Montreal. Her sound designs for dance and theatre productions have been part of the Festival TransAmériques, the World Stage Festival, the Festival d'Avignon and the Edinburgh International Festival. Tobin has, in her twenty years of experience, developed a specialization in vocal amplification for theater and is known for her distinct style, using unusual loudspeakers to transform the aural qualities of her compositions.
In performance and sound improvisation, Tobin collaborates regularly with turntable sound artist Martin Tétreault (duo TÉTO, the TURNTABLE QUARTET and the SUPERHEART performance). Her solo work includes commissions for the group ARTIFICIEL (Musée d'art contemporain de Montréal), and curator Eric Mattson (Mutek Festival and other special events). Her current performance instrumentation consists of electromagnetic transducers, vintage tone generators, and small speakers. In 2007, she formed BêTEs NoCTurnes, an open collective that improvises live around the idea of sounds of nature at night.
About immerson
Immerson 4 continues its exploration of new perceptions and experiences of the listening process with the invited artists, who will unveil a diversity of approaches, all while respecting the notion of immersion within an aesthetic of minimalism.
Immerson is a concert event and philosophy initiated by France Jobin that proposes creating an environment dedicated to an enhanced listening experience through focusing on the physical comfort of the audience by means of a specifically designed space.
France Jobin is an audio / installation artist, composer and curator. Her audio art, qualified as "sound sculpture", distinguishes itself in a minimalist approach of complex sound environments at the intersection of analog and digital. She participates in festivals, as well as presents installations and events internationally. Jobin has produced numerous solo albums with renowned labels such as ROOM40 (AU), LINE (US), popmuzik records and ATAK (JP). France Jobin was a Sonic Arts Awards 2014 finalist in the category Sonic Research.