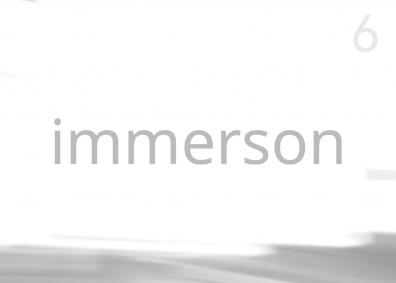 © F. Jobin, 2013
Martin Tétreaut, Olivier Girouard
Curator: France Jobin
immerson 6 – Concert June 5 and 6, 2014 at 6 pm
Tickets on sale at OBORO ($10)
as of May 27, 2014
From Tuesday to Saturday, noon to 5 pm.
You can also call 514 844-3250 (credit card only).
No ticket reservation.

The Artists:
Martin Tétreaut is an internationally-renowned Montreal DJ improviser originally from the visual arts milieu. His has produced several CDs and stage performances with numerous collaborators notably Diane Labrosse, René Lussier, Jean Derome, Michel F Côté, I8U, Otomo Yoshihide, Kevin Drumm, Xavier Charles, Ikue Mori and many others. Abandoning the musical citation, on which his work was developed since its beginnings in 1985, he now explores the intrinsic qualities of the turntable: motor noises, parasitic sounds, etc. He also uses needles and prepared surfaces (thank you John Cage) and small electronic instruments. True to analog broadcasting, this noise approach allows him to not have to answer the question: " What about copyrights? " as well as to no longer be invited to electronic music manifestations (!). When he wants a break from music, he returns to visual arts where he sands, scratches and cuts out books, magazines…
www.actuellecd.com/en/bio/tetreault_ma/discog/
Olivier Girouard draws inspiration for his work in the "bends": a link between two concomitant ideas, the transformation of the relief of sound. He reinvents the way we relate to sound through several collaborations with dancers and visual artists.
Involved in the production and the promotion of sound art, Girouard is also the Artistic director of the collective Ekumen. Olivier has received several awards, namely the SOCANFoundation's Hugues-LeCaine prize, 1st place, in 2008 and the 1st place of the JTTP prize in 2009. His work has been presented in North and South Americas and in Europe.
www.oliviergirouard.wordpress.com
Right-click to download as MP3 (13 Mb)
France Jobin is an audio / installation artist, composer and curator. Her audio art, qualified as "sound sculpture", distinguishes itself in a minimalist approach of complex sound environments at the intersection of analog and digital. She participates in festivals, as well as presents installations and events internationally. Jobin has produced numerous solo albums with renowned labels such as ROOM40 (AU), LINE (US), popmuzik records and ATAK (JP). France Jobin was a Sonic Arts Awards 2014 finalist in the category Sonic Research.