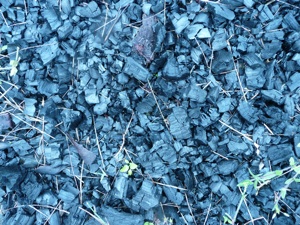 Richard Chartier,  Monique Jean, Nathan McNinch
In conversation with Richard Chartier after the concert @ 19:30.
Open to all!
Concert
Immerson  2 at Oboro
Thursday, February 24 and Friday, February 25, 2011, at 6 pm, limited seating!Tickets on sale at OBORO for $10 (cash only), from Tuesday to Saturday, noon to 5 pm.
You can also dial 514 844-3250 to make a reservation with credit card.
The Artists:
Richard Chartier (b.1971), sound and installation artist, is considered one of the key figures in the current of reductionist electronic sound art which has been termed both "microsound" and Neo-Modernist. Chartier's minimalist digital work explores the inter-relationships between the spatial nature of sound, silence, focus, perception and the act of listening itself.
Chartier's critically acclaimed sound works have been published over the past 12 years as 40 compact discs on labels such as 12k/LINE (US), Raster-Noton (Germany), Spekk (Japan), Non Visual Objects (Austria), Room40 (Australia), Die Stadt (Germany), DSP (Italy), ERS (Netherlands), and Trente Oiseaux (Germany). He has collaborated with noted sound artists Taylor Deupree, William Basinski, CoH, and German pioneer Asmus Tietchens, as well as installation artists Evelina Domnitch, Dmitry Gelfand, and visual artist Linn Meyers. His work currently appears on 38 international sound art and electronic music compilations.
Chartier's sound works and installations continue to be presented internationally. His work has been exhibited in the 2002 Whitney Biennial at the Whitney Museum of American Art (US), Sounding Spaces at NTT/ICC (Japan), I Moderni / The Moderns at Castello di Rivoli (Italy), Resynthesis at The Art Institute of Chicago and with the traveling sound exhibit Invisible Cities. His solo and collaborative installations have been shown at the Art Gallery of University of Maryland (US), Media Lab Enschede (Netherlands), Montalvo Arts Center (US), G Fine Art (US), Die Schachtel (Italy), The Contemporary Museum of Baltimore (US), Fusebox (US), and Diapason (US).
Chartier continues to perform his work live across Europe, Japan, Australia, and North America. He has performed at noted art spaces/electronic music festivals including:  MUTEK (Canada), GRM/Maison de Radio France (France), Musiktriennale Koeln (Germany), Observatori (Spain), DEAF (Ireland), Transmediale (Germany), NETMAGE (Italy), Lovebytes (UK), The Leeds International Film Festival (UK), The Rotterdam International Film Festival (Netherlands), REDCAT (US), and La Batie (Switzerland) and at art museums including: ICA (UK), Hirshhorn Museum and Sculpture Garden (DC), ICC (Japan), CAPC Musée D'Art Contemporain De Bordeaux (France), Musee d'Art Contemporain (Canada), The Contemporary Art Centre (Lithuania), and Sculpture Center (NY). His live performances have taken place in conjunction with the exhibits Frequenzen [Hz] at the Schirn Kunsthalle (Germany) and A Minimal Future? Art as Object 1958-1968 and Visual Music at the Los Angeles Museum of Contemporary Art (US).
Since 2000, Chartier has continued to curate his influential recording label LINE, publishing 45 CDs and DVDs documenting the compositional and installation work of international sound artists who explore the aesthetics of contemporary and digital minimalism. Chartier's Series, the premiere release on LINE, was awarded an Honorable Mention for Digital Music by Austria's prestigious Prix Ars Electronica in 2001.
In 2006, Chartier was invited by the Hirshhorn Museum and Sculpture Garden to create a sound work in conjunction with the Hiroshi Sugimoto exhibit. Titled Specification.Fifteen and composed with musician Taylor Deupree, this work is inspired by Sugimoto's Seascape series. The audio performance premiere in the museum's curved Lerner Room at sunset reflected the duality and stillness of Sugimoto's series. The live recording was released on compact disc through Chartier's LINE label. The work was awarded one of five Honorable Mentions for outstanding contemporary artistic positions in digital media art by the Jury of Transmediale.07 Award (Germany). With a special slowly shifting video piece incorporating Sugimoto's Seascapes, a new version of Specifiation.Fifteen premiered at Berlin's Akademie der Kuenste (Germany) in 2007. This audio/visual performance has subsequently been presented at Issue Project Room (NY) and Torun's Center for Contemporary Art (Poland) and continues to be adapted.
http://www.3particles.com/
Monique Jean lives and works in Montréal. She studied electroacoustic composition at the Université de Montréal under the supervision of Francis Dhomont.
In addition to her acousmatic compositions, her work is also regularly associated with video and experimental films, with dance and with installations. Her harbour symphony L'Appel des machines soufflantes ("The Call of Blowing Machines"), a commission of Radio-Canada, was premiered in March 1998 at the Port of Montréal and in 1999 she was an invited composer during the Rien à voir (5) concert series produced by Réseaux (Montréal).
Finalist in the Ciber@rt (Valencia, Spain, 1999), Musica Nova (Prague, Czech Republic, 2001) and Bourges (France, 2002) competitions, her works are regularly performed and broadcast during numerous national and international concerts and festivals.
www.theresatransistor.ca
www.electrocd.com/en/bio/jean_mo/discog/
nathan mcninch is a consummate tinkerer whom on occasion makes art and music. nathan has released sound work for a handful of independent record labels including: oral, important records, moar and his own petite sono. he has also produced sound works for a variety of other mediums including: installation, video radio, and the internet.
http://petitesono.com/
About immerson:
immerson is a concert event and philosophy initiated by France Jobin that proposes creating an environment dedicated to an enhanced listening experience through the physical comfort of the audience by means of a specifically designed space.
Jobin initiated immerson in February 2011, in partnership with OBORO and in close collaboration with Stéphane Claude.
France Jobin is an audio / installation artist, composer and curator. Her audio art, qualified as "sound sculpture", distinguishes itself in a minimalist approach of complex sound environments at the intersection of analog and digital. She participates in festivals, as well as presents installations and events internationally. Jobin has produced numerous solo albums with renowned labels such as ROOM40 (AU), LINE (US), popmuzik records and ATAK (JP).  France Jobin was a Sonic Arts Awards 2014 finalist in the category Sonic Research.
Immersound wishes to acknowledge the support of Canada Council for the Arts.