Thursday, November 21, 2019, 6:00 pm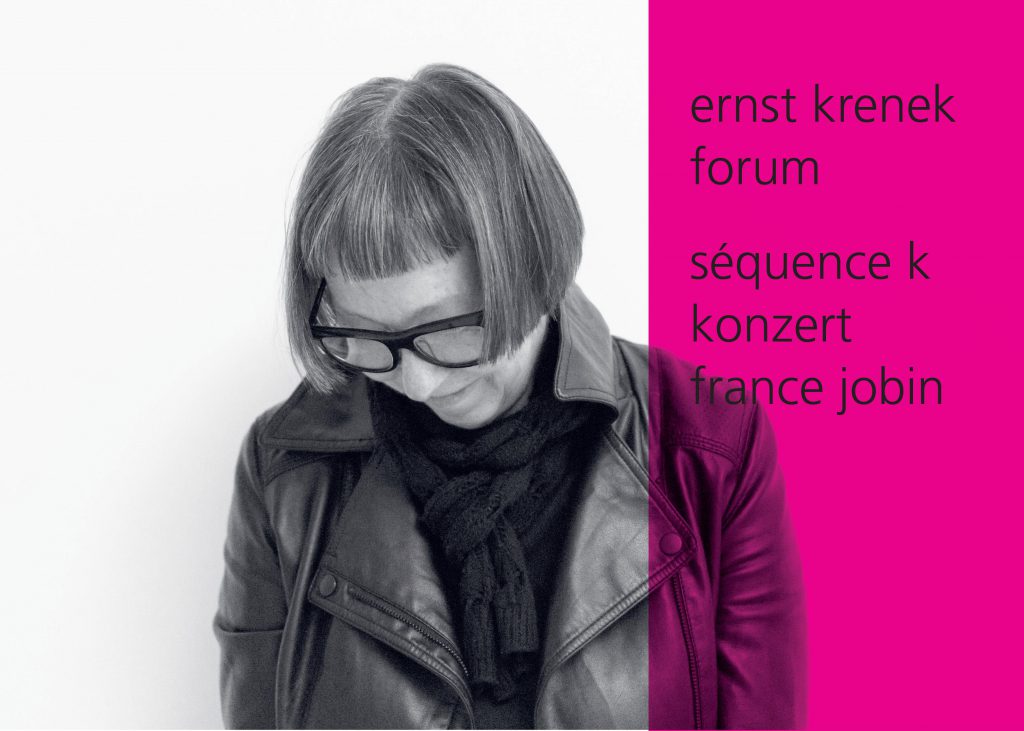 The Canadian-born sound artist, composer and curator France Jobin immerses herself in the electronic sound worlds of Ernst Krenek's Buchla synthesizer during her stay in Krems and is inspired by atonal tonal language and works by the composer's random elements (aleatoric). She explores parallels between atonal-aleatoric principles and modular sound synthesis in a new composition.
For many years, France Jobin has been exploring the sounds and sounds that surround us daily, collecting and "recycling" field recordings to present them in a whole new light. Her audio art refers to her as a "sound sculpture" and shows a minimalist approach to complex sound environments in which the analog and the digital intersect.
France Jobin, composer, sound artist
Ernst Krenek Forum
Minoritenplatz 4
3500 Krems
Austria
France Jobin acknowledges the support of Conseil des arts et des lettres Québec.