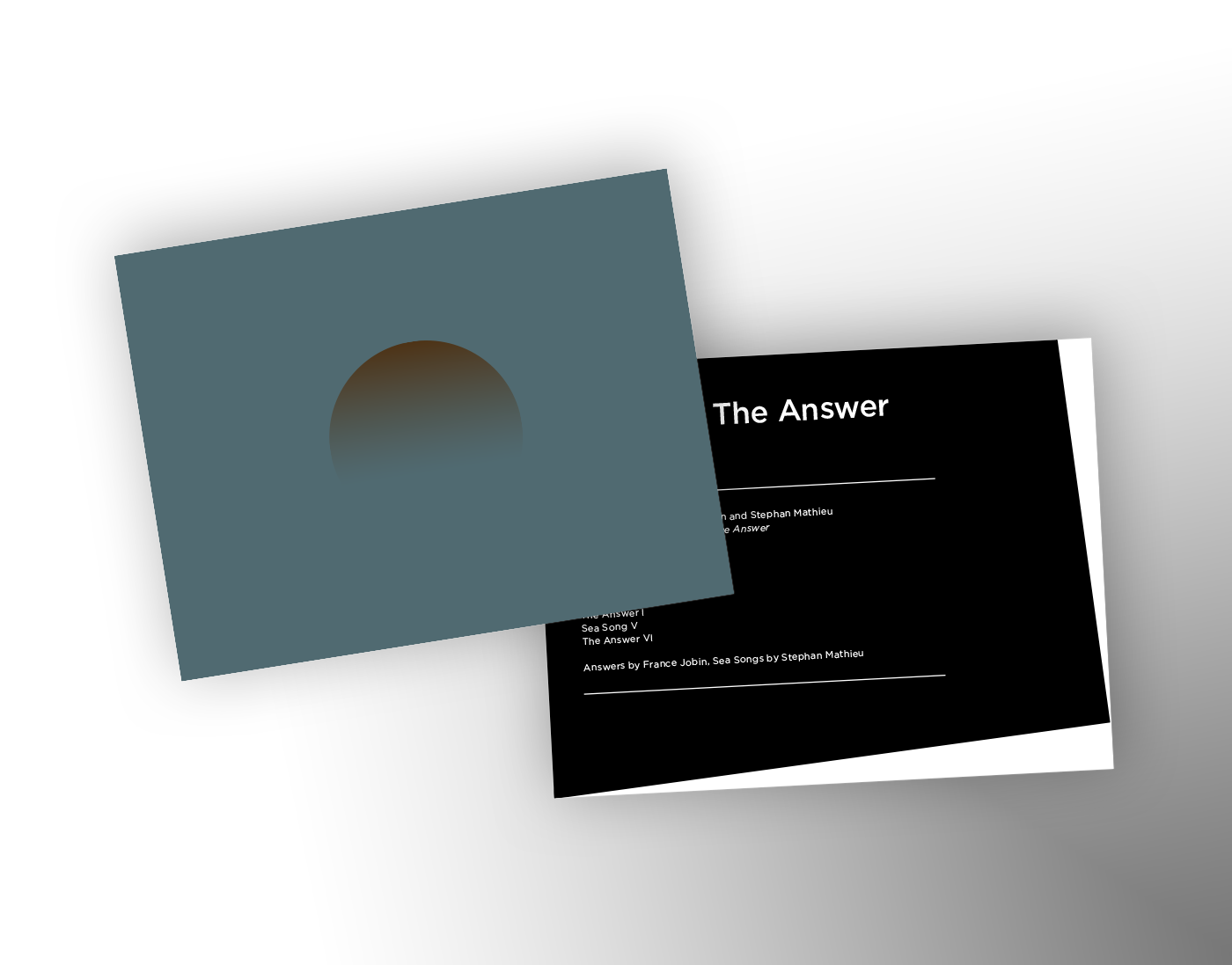 RADIANCE II Music for the Answer | CD + Digital | limited edition of 400 | June 2016
The subscription series is an idea that has gained traction in recent years.  With two popular series just ending (from Justin Small and William Ryan Fritch), we're happy to introduce a brand new one: Stephan Mathieu's 12-part RADIANCE.  This series of monthly album releases will culminate in a limited box set that consumers can enjoy piece-by-piece as it is released.  Mathieu calls this a single "growing album" that invites "slow listening", which is just beautiful.  We liken the opening timbres and overall concept to last year's conceptual Sleep, the major difference being that Max Richter's album was released all at once.
While listening to Alap for Steel Needle, Record and Theorbe, one can already sense the radiance.  These drones, punctuated by occasional plucks, shimmer like heat puddles, now-here, now-absent, seeming to fluctuate while staying in one place.  This opening salvo of the series is an effective prelude in that it establishes the level of quality without giving much away.  But what is a theorbe, one might ask?  We'll do the Wikiwork for you: it's a long-necked lute instrument with bass strings, primarily used in 17th and 18th century music.  This knowledge is the entry point to the album, recorded with lutist Peter Söderberg.  One might consider it the reflection of a smudge of a skeleton: a group of pitches re-recorded and looped from an early recording by Arnold Dolmetsch, interacting with live acoustics.  The plucks reappear at the end, setting up the bonus material: a two-minute classical segment and a 40-minute tape loop, the innards of the body.
The second installment, Music is the Answer, is the score to Cedric Eymenier's film The Answer.  This time around, Mathieu teams up with France Jobin, the two offering alternating tracks that together form a whole.  (The only oddity: the sequencing of pieces out of numerical order.)  Two of Jobin's contributions continue the dronelike theme of Alap, with additional harmonic variation; the other two dredge bell tones to the surface like echoes from a drowned church.  "The Answer VII" is the more restrained of this pair, with static loops acting as light waves.  Play "The Answer V" next, and one will hear the volume of the bells rise, as if breaking the barrier between water and air.  Electronic pings join the sonic field mid-piece, surrendering to a tonal smear by the finale.  Mathieu responds with three segments of "Sea Song" (I, IV and V), allowing for a great range of measured motion, especially in the organ-toned first.  The trailer (seen below) puts it all together; the film, a meditation on travel, has found the perfect score.
Where will RADIANCE head next?  The list of upcoming releases includes a number of intriguing titles, including albums inspired by Hieronymous Bosch, Franz Wright, Kepler and the movie Vampyr, and instruments ranging from gramophones to shortwave radios.  We'll be keeping a close ear on this series, and we're already looking forward to the next installment!  (Richard Allen)