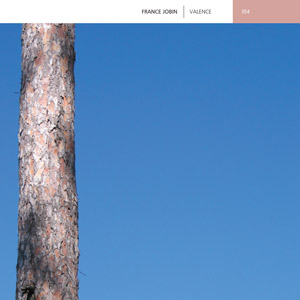 Valence on LINE  054 – 2012
Canadian artist, celebrated sound sculptor, works released (under the moniker "i8u") on leading labels of the genre such as and/OAR, ATAK, Contour Editions, Dragon's Eye Recordings, Non Visual Objects, Room40 and many others.
And as if that weren't enough, France Jobin also excels in the audio-visual field: performances and video installations at noteworthy festivals (Mutek, Victoriaville, Send + Receive, Club Transmediale, Immersound etc.) and important art venues (Hammer Museum of Los Angeles, San Francisco Art Institute Lecture Hall, Musée national des beaux-arts du Québec etc.).
Her recent audio release, "Surface Tension" on Murmur Records, must necessarily be included among the best albums of the past year. The latest one, published first under her real name and out in February on L-ne, is titled "Valence": sounds with references to the world of chemistry and perceptible departure from those compositional schemes that we got used to.
A gleaming gem, substance radiating sweetness and light, three long pieces that maintain an inimitable identity, purity, ravishing musicality.
Rigorous aesthetic sensibility, superb skills in sound processing, minimalist imprint as common denominator of most of her work, marked by an amazing simplicity/complexity, rich in subtle, barely audible elements: all that offers an immersive listening experience, all that makes France Jobin a unique figure in this area of exploration.
Giuseppe Angelucci