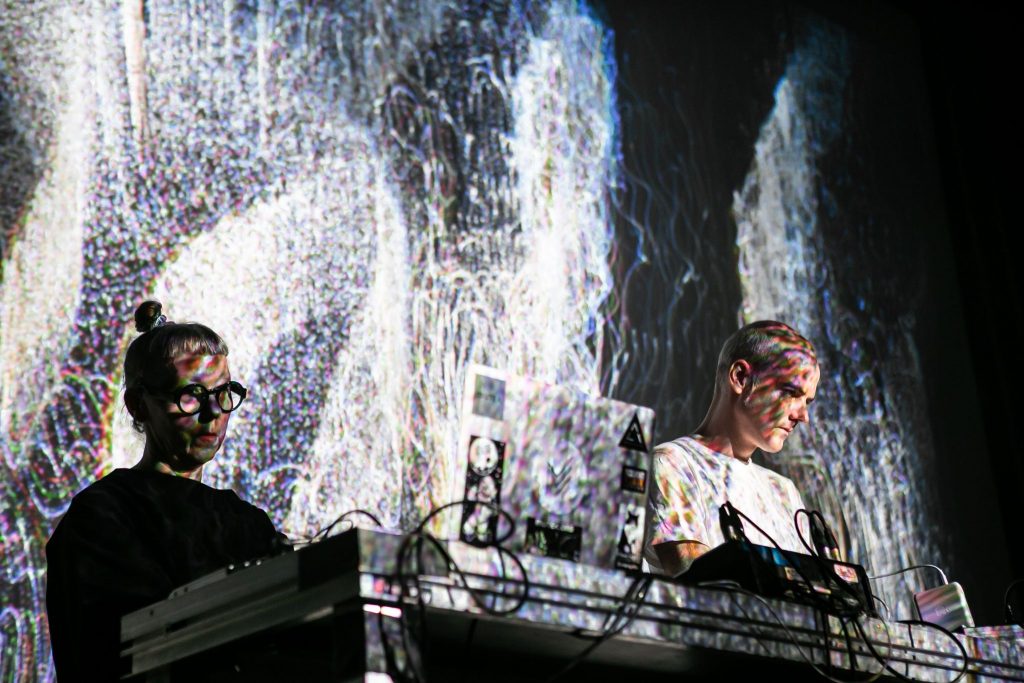 SATURDAY 22/10
18:00-21:00 | SKEPPET GBG
PIERRE-LUC LECOURS & IDA TONINATO [CA], MYRIAM BOUCHER [CA], FRANCE JOBIN & MARKUS HECKMANN [CA/DE]
Canadian sound artist Pierre-Luc Lecours and saxophonist Ida Toninato will present their audiovisual performance Inner Seas, which is an audiovisual performance that revolves around the theme of water, where baritone saxophone, modular synthesizer and electric guitar meet. Montreal based sound artist Myriam Boucher presents the work The Tuning of the Fields, a work that tends to evoke those moments of solitude and wonder, and that feeling of suspended time that inhabits us when listening to the song of the crickets, eyes closed, at night, lying in a field. Montreal based artists France Jobin and Markus Heckmann presents the audiovisual work Entanglement, which is an artistic project at the crossroads of scientific research inspired by the concept and properties of entanglement in quantum physics and quantum fields theory.